Research Interests
Mike is BGS Professor of Geophysics, and Head of the Geophysics Group in the School of Earth Sciences at the University of Bristol. His research interests cover pure and applied seismology, with links to mineral physics, geodynamics and engineering. Current research in global geophysics concentrates on the nature of the core-mantle boundary, continental cratons, and plate boundaries, and he has led seismic field experiments in a range of geologic settings. Techniques developed to study wave propagation in the deep Earth have also been applied to his research in exploration seismology, where interests lie in microseismicity, rock-fracture characterization, and linked geophysics, geomechanics and fluid-flow modelling. He has managed a number of large industry-funded consortia.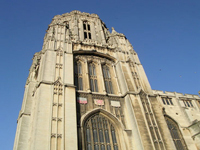 The Group
My group is part of the Bristol Geophysics Group and we collaborate with most other groups in the School, working on a broad range of themes.
Postdocs, Research Fellows and Staff
Alan Baird - Anna Horleston - David Schlaphorst - Anna Stork - James Verdon - Jack Walpole -
PhD students
Khalil Al Hooti - Antony Butcher - Berhe Goitom Gezahegn - Tom Kettlety - Thomas Loriaux - Chedtaporn Sujitapan - Jim Whiteley - Anna Williams -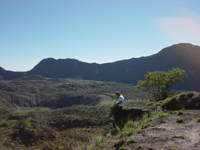 Global Seismology
I use earthquakes as seismic sources to image the heart of the Earth and its boundaries.
The Core-Mantle Boundary
Continental Rifting and Spreading Centres.
Continental Cratons
Mechanisms for Seismic Anisotropy
Complex Rheologies in Earth Dynamics and Industrial Processes (CREEP)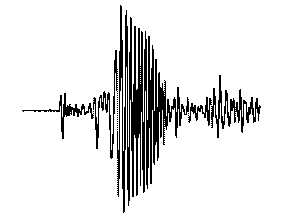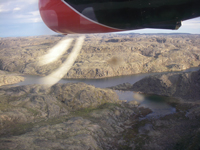 Seismic Experiments
I have led or been involved with seismic experiments in a diverse range of settings including the Canadian Arctic and the Afar depression in Ethiopia. Most of these experiments are collaborative efforts that include other seismologists.
Carbon Capture and Storage
Hudson Bay Lithosphere Experiment (HuBLE)
A Seismological Experiment to Investigate the Seychelles Microcontinent (SEISM)

The Ethiopia Afar Geoscientific Lithospheric Experiment (EAGLE)
p>Rift Volcanism
(RIFTVOLC)
Seismic Profile of the Inncer Core and D" (SPICED)
Teleseismic Western Superior Transect (TWiST)
Exploration Seismology
My primary interests lie in methods for using measurements of seismic anisotropy to characterise reservoirs. Another key area of research is in passive seismic monitoring and microseismity.
Bristol University Microseismicity Projects (BUMPS)
Integrated Petroleum Engineering, Geomechanics and Geophysics (IPEGG)
Bristol CO2 Group (BCOG)
Seismic Anisotropy as an Indicator of Lithology (SAIL)
New Directions in Salt Imaging
Seismic Images of Rock Fractures
Glaciology